Infrastructure, the beauty of managing different technologies by different vendors in a multitude of different ways. The joy…
Cisco Meraki the fastest growing Cisco product line has been around since 2006 and what started as a humble company providing wireless mesh networking has become the company that provides everything from Wireless, Security and Switching all the way to Smart CCTV Cameras and Environmental Sensors.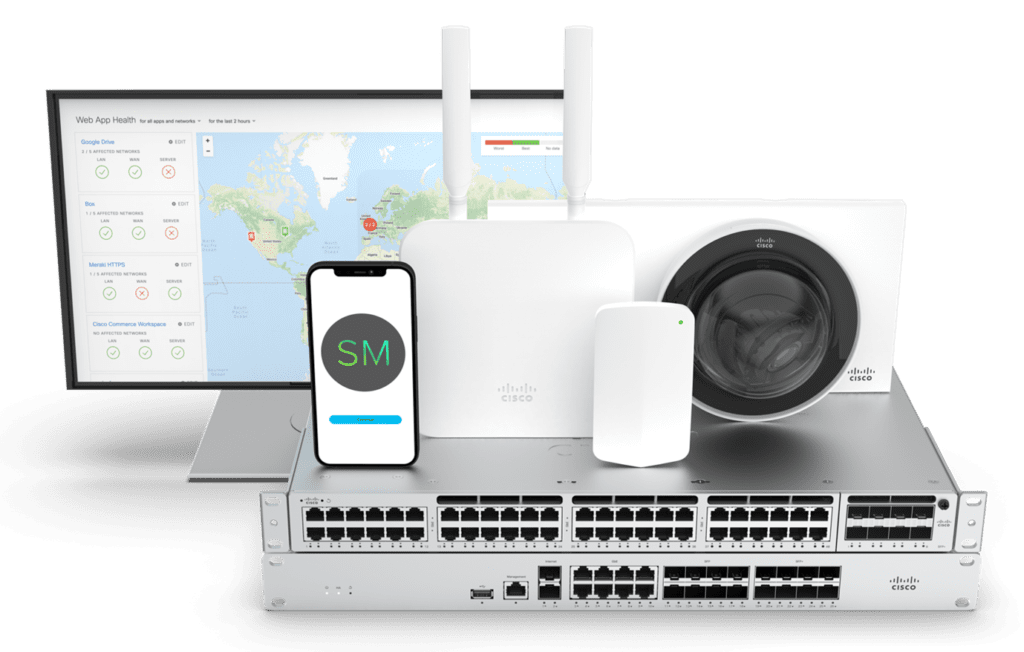 So, what exactly is Meraki? Well, it's a fully cloud-based networking solution bringing simplicity, scalability, and security to your organisation's infrastructure. How does Meraki stand out from the crowd? Let's find out!
Firstly, let's talk about ease of use. Meraki's dashboard is simple to navigate. The user-friendly interface allows you to configure and monitor your entire network from a single location, providing you with centralised control over all your devices. Whether you have one site or multiple locations spread across the country or world Meraki simplifies network management like never before.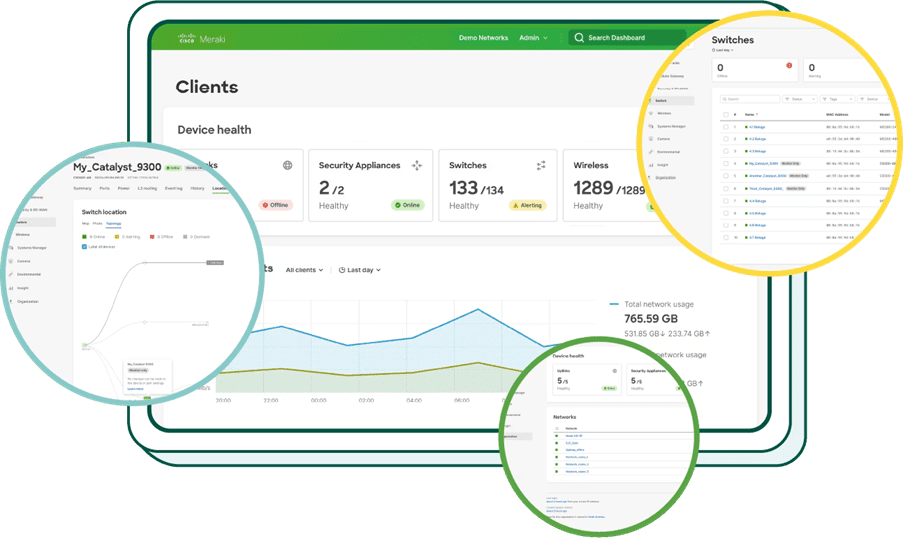 Scalability is another significant advantage of Meraki. As you grow, so does your network. With traditional networking solutions, expanding your infrastructure can be a real pain. But with Meraki, it's easy. Adding new devices or even entire branches to your network is a breath of fresh air. Just plug in the devices, and they automatically connect to the cloud-based dashboard, inheriting the existing configuration and policies. No need for manual configurations or complex setups – Meraki takes care of it all.
Now, let's talk security. In today's digital landscape, ensuring the safety of your organisation's data is paramount. Meraki understands that and provides robust security features to keep your network safe from cyber threats. It offers integrated security features like firewall, VPN, intrusion detection, and prevention, content filtering, and more. With Meraki, you can have peace of mind knowing that your network is protected by enterprise-grade security measures.
One of the most exciting aspects of Meraki is its cloud-based architecture. By leveraging the power of the cloud, you eliminate the need for on-premises servers and complex hardware setups. Your network is managed and monitored through the cloud, freeing up valuable resources and reducing maintenance costs. Updates and new features are seamlessly delivered through the cloud, ensuring that your infrastructure is always up to date without any hassle.

Collaboration is also a key feature of Meraki. The dashboard enables you to share network access with your team or even third-party vendors without compromising security. You can set up different levels of access permissions, allowing your team members to manage specific areas of the network based on their roles. This streamlines collaboration and empowers your team to work together efficiently.
Last but not least, let's talk about analytics. Meraki provides powerful insights into your network's performance and usage. You can access detailed reports and metrics, helping you make informed decisions and optimise your network for better performance. By leveraging these analytics, you can identify and address any bottlenecks, plan for capacity upgrades, and improve the overall user experience.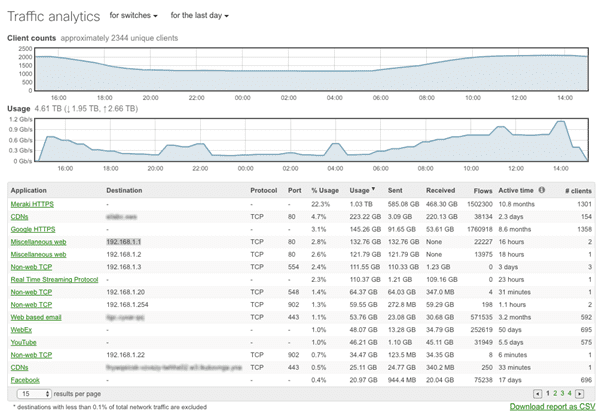 No wonder why Meraki is Cisco's fastest growing product line. Want to put Meraki to the test within your organisation? Reach out to us here and we'll get you set-up with some trial hardware so you can test it out yourself before making any commitment.