Networks are not a set it up and let it run type of thing, they constantly need re-evaluation, monitoring and testing to withstand any possible cyber-attacks (which are forever evolving and becoming more sophisticated).
Penetration testing (often referred to as Pen testing) uncovers your businesses vulnerabilities before cyber-criminals can exploit them. Pen-Testing evaluates the current status of a businesses' existing security controls and measures.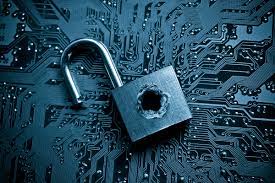 A lot of business owners will want to understand just how easy it would be for a cyber-criminal or a competitor to gain access to their network, steal their virtual information for their gain and whether their current security measures are up to the level they think they are or whether they should be looking to upgrade their security.
The knowledge and tools a pen tester will use are very similar to those of an actual hacker, so it is important if you decide to carry out a pen test you choose a company that is legitimate and extremely ethical. The difference between a pen test and an actual attack is that a pen tester will record any vulnerabilities, document them to be dealt with, make recommendations, and assist the customer in finding such issues themselves.
Here are the five main reasons companies choose to carry out a pen test:
Uncover vulnerabilities before cybercriminals exploit them – if a business finds their vulnerabilities first, they are being pro-active and are at less risk from being under attack which can stop many things such as: being held to ransom, losing customer credibility, losing funds and much more!
Reduce network downtime – if a business has network downtime, it can affect the business massively. Downtimes are expensive and sometimes hold the key to business survival.
Begin a highly efficient security measure – pen testing will show any gaps in a businesses' security infrastructure, pent testers will help you to build a more efficient security system and help you budget your future investments regarding cyber-security solutions.
Enable regulatory compliance – a non-compliant company that doesn't follow security regulations can be fined at times of major security/data breach. Carrying out a pen test will ensure your business is compliant.
Protect the company's reputation and customer trust – as mentioned above, customer trust and credibility is extremely important to any business. Every security issue, especially the ones that compromise customer data leads to negative impact on product/service sales. A company thats image has been tarnished can lose customers overnight and word of mouth that follows can impact a business severely.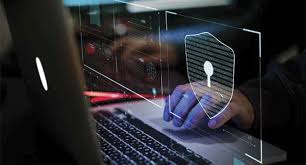 So, how often do you think you should carry out a pen test?
Pen testing should be carried out regularly to detect recently discovered, previously unknown vulnerabilities. The world of cyber-crime is forever getting more and more sophisticated. Cyber-criminals are constantly working on new strategies and ways to gain access and attack network infrastructures. Around 65,000 attempts to hack small- to medium-sized businesses (SMBs) occur in the UK every day, around 4,500 of which are successful. That equates to around 1.6 million of the 5.7 million SMBs in the UK per year. That is a crazy amount! It is always best to be safer rather than sorry!
We recommend you carry out pen testing at least once a year to protect your business to the best of your ability. Should you wish for more information on pen testing or to book yours, contact us today!